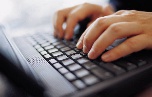 Just Mousing Around Newslette
r
~ Volume 20 Issue
9
~ Sept
2021
301 E 1st St, Ste 7
~ McCook NE 69001
308.344.8884
www.
pcswepartner.com
Service & Repair since 2001

Professional Computer Services LLC

Normal
Office Hours:
Mon. through Thurs. - 8:30 a.m. to 5 p.m.

Purchase your Quick Heal Renewal code on-line ...at your convenience.
Quick Heal software renewal purchasing is available on our website for customer convenience. Please see the QH Products/Renewal tab at the top of this page on how to do this. We'll email your code to you after your order has been processed.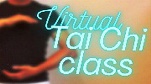 From the Workbench...


Why is my Internet slow sometimes and what can cause this?
This is a frequent question asked by customers. There are many factors that can affect Internet speed. Hopefully, this information may help answer those questions.

Your computer. Of course, a newer more robust computer will likely process the internet faster than a 5 yr. old computer. The computer hardware and system resources available can make a difference in processing the information as received. For example, if you are downloading from iTunes, surfing the web, and other programs running in the background all at the same time, such as printer & antivirus, system resources will be affected. Adware/Spyware programs & those "free" toolbars or other add-ons to your browser can affect the Internet speed as well.

Connection & Traffic. Consider, do you connect wired (via ethernet cable) or wireless? If wireless, your access point location, walls, metal, cordless phones, microwaves can interfere with your wireless signal. Unsecured wireless access, whereas no password/passcode are required, can be accessed by anyone and greatly affect your speed. Let's say you have a computer, an iPad and/or Android tablet, a gaming device(s), and two (or more) smart phones in your household all of which connecting and accessing your wireless, this would cause a reduction in speed. All these devices are like traffic going down the same highway together alongside each other, thus, it may be slower the more devices going down the 'highway'. Also, the website you are visiting, traffic on the server site, and time of day can also come into play.

Your ISP package. The price package level (bandwidth) you have thru your Internet Service Provider makes a difference. Basically, the more bandwidth the higher the price. Discuss your package with your provider to see what you have if you don't know and see if you want to adjust your package, you will have to decide if it is cost effective for you to change price verses more bandwidth.


Hopefully as you can see, there are several factors that come into play when it comes to internet speed.

We appreciate your patronage
Copyright © Professional Computer Services, LLC 2021

Can't find a convenient time for computer service?
Let us help.
If you've been putting off having some regular maintenance done (which we recommend once a year for most), your computer is running slow, or you've seen more popup ads lately and it never seems to be a good time to have it serviced, let us help. If you're going to be away, it's the perfect time to bring it in for service. While you're gone, we'll complete the service and have it ready for you on your return. You won't even miss your computer. Call us at 308.344.8884 or stop by
301 East 1st St, Ste
#
7
; let us make it easy for you.

Copyright © Professional Computer Services, LLC 2021

Quick Heal v19 available!
Quick Heal v19.00 update FREE
for current subscriptions. Please update your software to the current version. For
both Internet Security & Total Security versions. How do I upgrade to the v19 version? Go to Quick Heal Upgrades page http://www.quickheal.com/upgrade. Instructions are found on the page, be sure to choose the download corresponding with your version of Quick Heal software.

Virtual Tai Chi for classes
from home

Tai Chi can help improve immunity, depression, tension & stress, as well as balance, & many other health benefits. Tai Chi can be a positive part of your journey to improving health & overall well-being. Questions or for more info: Email us info(at)pcswebpartner.com If you have a group that would like to do a Tai Chi class please contact us as well

Questions or for more info: Email us info
(at)
pcswebpartner.com
If you have a group that would like to do a Tai Chi class please contact us as well.

301 East 1st St
,
Ste
#
7
(Door north Aphrodite salon entrance)

Customers with Windows 7 installed on their PC
,
please take note.

Support for Microsoft Windows 7 has ended. Microsoft announced Windows 7 end of support Jan. 2020.

Ok, I've decided to get a new computer. What if I want some of the data from the old one to the new one?

We can help with that. We've helped many customers' transition to a new computer. Give us a call or see us at 301 East 1st St, Suite #7. We'll try to help make this shift a little smoother.
If you would like to see more information regarding Windows 7 End of Support information you can visit Microsoft's website: https://www.microsoft.com/en-us/windows/windows-7-end-of-life-support-information

Regarding Covid-19
, We are following recommended guidelines. Wipe down your keyboard & mouse, just as we are. If you are not feeling well or have symptoms please do not come in. If you are needing service, call us to discuss some options. Keep positive. Stay healthy & use common sense. Soon we'll be on the other side of this.

Want to reduce your stress?
How about a Tai Chi class via Zoom in your own home?
More details here.

Did you know?
Tues,
Sept. 21 is World Gratitude day
.

Theres much to be thankful for. We are grateful for you, our customers! Help spread the word.