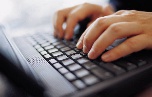 Just Mousing Around Newslette
r
~ Volume 17 Issue
12
- Dec
.
2018

301 E 1st St, Ste 7
~ McCook NE 69001
308.344.8884
www.
pcswepartner.com
Service & Repair since 2001

Professional Computer Services LLC

Normal Office Hours:
Monday through Thursday - 8:30 a.m. to 5 p.m.

Quick Heal renewal orders placed on www.pcswebpartner.com will continue to be processed.

From the Workbench...
With the holiday shopping season upon us, many people shop online to find the best deals and discounts. Unfortunately, the holiday season is also when cybercriminals step up the scam attacks by using advertisements, security loop holes or glitches, and lack of clarity then exploit it.

Purchase your Quick Heal Renewal code on-line ...at your convenience.
Quick Heal software renewal purchasing is available on our website for customer convenience. Please see the QH Products/Renewal tab at the top of this page on how to do this. We'ill email your code to you after your order has been processed.


We appreciate your patronage
Copyright © Professional Computer Services, LLC 2018

Can't find a convenient time for computer service?
Let us help.
If you've been putting off having some regular maintenance done (which we recommend once a year for most), your computer is running slow, or you've seen more popup ads lately and it never seems to be a good time to have it serviced, let us help. If you're going to be away, it's the perfect time to bring it in for service. While you're gone, we'll complete the service and have it ready for you on your return. You won't even miss your computer. Call us at 308.344.8884 or stop by
301 East 1st St, Ste
#
7
; let us make it easy for you.

Copyright © Professional Computer Services, LLC 2018

Quick Heal v17 now available!
Quick Heal v17.00 update FREE
for current subscriptions.
Includes new Safe Banking feature in Internet Security & Total Security versions. How do I upgrade to the v17 version? Upgrade at no charge. Go to Quick Heal Upgrades page http://www.quickheal.com/upgrade. Then, choose the download that corresponds with your version of Quick Heal software. Visit the website for further instructions.

Tai Chi class just finished & looking forward to start a new class in the new year

What a fun Tai Chi class we had & looking forward to the next one. If you are ready to make a positive start in a journey to improving health & overall well-being and would like to know about our next Tai Chi class, please contact Sharon at the McCook Community College 345-8123 (or -8122) You can also email us if you have any questions: info
(at)
pcswebpartner.com Or if you have a group of persons & would like to have a Tai Chi class please contact us at info
(at)
pcswebpartner.com

Please Note
!
We've Moved!
Yes,
we moved!

from Norris to
new location:

301 East 1st St
,
Ste
#
7
(north of Aphrodite salon entrance)

Merry
Christmas
and
Happy
New
Year

Some of the common ways we may get scammed by cybercriminals is through malware disguised as something safe. So hence, an e-card you receive may 'appear' as nice gesture, but be careful, there may be malicious code disguised inside it. Or criminals can try and lure unsuspecting individuals of free gifts and discount coupons, which they know people are searching for during the holiday season. Once lured people will click on suspicious links or fill out forms providing personally identifiable information to cybercriminals who will sell it off to advertisers.

Keep watch while shopping online but in the holiday season, it's advised to be even more careful. Following the basics goes a long way, and here some tips below:

- Change your Password
A simple rule but even more relevant during busy shopping times. Even if you haven't changed your password for quite some time, make a note and change it before indulging in holiday shopping. Maintain different passwords for different accounts. This way, even if your personal information gets breached, the hackers could be limited to your other accounts.

- Don't Shop using Public WiFi
You never know who could be watching your activity on a public WiFi. Wifis used at airports, cafes and other public areas can be extremely rudimentary without too many security features. These make it very easy for hackers to set up specialized software to collect all the activity that happens on these networks. Keeping that in mind, indulging in any activity where you have to give financial information on these networks is just wise. Just don't do it.

- Keep Devices Updated
People are in a rush during this season and often tend to procrastinate or overlook important tasks. This means important software, which include anti-malware, firewall and anti-virus solutions, may get lost in the shuffle and business. Computers, as well as cell phones, will continue to remain unpatched and may be vulnerable to new threats in the wild, and cybercriminals are well aware of this. Stay ahead of the curve and get the necessary updates when required.

- Don't Be Mislead When Shopping Online
Be careful when shopping online this season. Check the URL of the website you are on so that it is secure. (Look for the padlock in the address bar) Do research around an e-commerce site you haven't heard of, to ensure you don't lose your money. Be very wary of deals that seem too good to be true - in most cases, these deals are just a front to get your personal information. The same applies to emails from purported e-commerce companies - check their details thoroughly even if they look like they've come from a genuine well-known website. As anyone knows, forging these details isn't very difficult.

- Check your bank account and credit card statements
Review and check your bank account and statement to ensure that there are no suspicious transactions. In the rush of the holiday season, customers often go on swiping cards regularly and then forget to check their accounts. If there's something suspicious that is happening, it is important to take immediate action.

Be aware and safe, and have a happy holiday shopping season!

Some of this information is from the article: https://blogs.quickheal.com/beware-cyber-attacks-holiday-season/

Please note holiday hours: Closed Dec. 24 & 25th, 31st & Jan. 1st
.