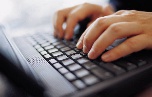 Just Mousing Around Newslette
r
~
Volume 18 Issue 9 ~ Oct. 2019

301 E 1st St, Ste 7
~ McCook NE 69001
308.344.8884
www.
pcswepartner.com
Service & Repair since 2001

Professional Computer Services LLC

Normal Office Hours:
Monday through Thursday - 8:30 a.m. to 5 p.m.

Quick Heal renewal orders placed on www.pcswebpartner.com will continue to be processed.

Purchase your Quick Heal Renewal code on-line ...at your convenience.
Quick Heal software renewal purchasing is available on our website for customer convenience. Please see the QH Products/Renewal tab at the top of this page on how to do this. We'll email your code to you after your order has been processed.



We appreciate your patronage
Copyright © Professional Computer Services, LLC 2019

Can't find a convenient time for computer service?
Let us help.
If you've been putting off having some regular maintenance done (which we recommend once a year for most), your computer is running slow, or you've seen more popup ads lately and it never seems to be a good time to have it serviced, let us help. If you're going to be away, it's the perfect time to bring it in for service. While you're gone, we'll complete the service and have it ready for you on your return. You won't even miss your computer. Call us at 308.344.8884 or stop by
301 East 1st St, Ste
#
7
; let us make it easy for you.

Copyright © Professional Computer Services, LLC 2019

Quick Heal v18 now available!
Quick Heal v18.00 update FREE
for current subscriptions. For
both Internet Security & Total Security versions. How do I upgrade to the v18 version? Upgrade at no charge. Go to Quick Heal Upgrades page http://www.quickheal.com/upgrade. Then, choose the download that corresponds with your version of Quick Heal software. Visit the website for further instructions.

Tai Chi classes coming
November in McCook!
Tai chi classes are coming in November to McCook Community College. Tai Chi can be a positive start for your journey to improving health & overall well-being. Register for
Tai Chi
classes at MCC here.

Or call the college at 345-8122
Questions? Email us info
(at)
pcswebpartner.com If you have a group that would like to have a Tai Chi class please contact us as well.

Yes! We Moved!
301 East 1st St
,
Ste
#
7
(Door north of Aphrodite salon entrance)

From the Workbench....


Fall cleanup for your computer



Its fall and the days are getting shorter, and soon the leaves will start falling. Well, be spending more time indoors. Its a time for fall cleanup. This includes your computer too.

We all have a "love-hate relationship" with our computers--love them when they're working, hate or angry at them when they are not working well. Normally, we recommend regular maintenance on your computer for every 9-12 months. Recently, we are finding customers have not had any cleanup (maintenance) done on their computer for 2 years and some even 3 to 4 years. It is such a good thing to have regular maintenance on your computer. It helps with the overall performance of the computer. It also can be helpful with any spyware/adware you may have. We check over the computer (fall cleanup) and help to clean out the 'clutter' that gets built up over time.

If this is something you have not done for some time, let us help. Usually, we can quickly turn around your computer in 24-36 hours, some instances may be 48 hours. Give us a call at 308.344.8884, or stop by our location at 301 East 1st St, Suite #7 Monday thru Thursday entry door north next to Aphrodite Salon (yes, we're not on Norris anymore.)

Happy fall cleanup everyone!

Stop by our office and pick up a
FREE
booklet to share with kids:
Heads Up: Stop, Think, Connect
(for kids 8-12+) or
Net Cetera: Chatting with Kids About Being Online
for parents, teachers, and other adults who spend time with kids from last months newsletter.
While supplies last, limited quantity available.
Stop by our location at 301 East 1st St, Suite 7
door north next to Aphrodite Salon-
-
yes, we moved!

Have a safe harvest
& Happy Halloween