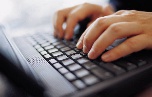 Just Mousing Around Newslette
r
~ Volume 17 Issue
11
- Nov
.
2018

301 E 1st St, Ste 7
~ McCook NE 69001
308.344.8884
www.
pcswepartner.com
Service & Repair since 2001

Professional Computer Services LLC

Normal Office Hours:
Monday through Thursday - 8:30 a.m. to 5 p.m.

Quick Heal renewal orders placed on www.pcswebpartner.com will continue to be processed.

From the Workbench...
Last year throughout the holiday shopping season, we noticed various forms
of this invoice scam via email from "supposedly" well known large retailers
& shipping companies. Hopefully, this article will help in spotting the fraud ones.

Purchase your Quick Heal Renewal code on-line ...at your convenience.
Quick Heal software renewal purchasing is available on our website for customer convenience. Please see the QH Products/Renewal tab at the top of this page on how to do this. We'ill email your code to you after your order has been processed.


We appreciate your patronage
Copyright © Professional Computer Services, LLC 2018

Can't find a convenient time for computer service?
Let us help.
If you've been putting off having some regular maintenance done (which we recommend once a year for most), your computer is running slow, or you've seen more popup ads lately and it never seems to be a good time to have it serviced, let us help. If you're going to be away, it's the perfect time to bring it in for service. While you're gone, we'll complete the service and have it ready for you on your return. You won't even miss your computer. Call us at 308.344.8884 or stop by
301 East 1st St, Ste
#
7
; let us make it easy for you.

Copyright © Professional Computer Services, LLC 2018

Quick Heal v17 now available!
Quick Heal v17.00 update FREE
for current subscriptions.
Includes new Safe Banking feature in Internet Security & Total Security versions. How do I upgrade to the v17 version? Upgrade at no charge. Go to Quick Heal Upgrades page http://www.quickheal.com/upgrade. Then, choose the download that corresponds with your version of Quick Heal software. Visit the website for further instructions.

Tai Chi for Diabetes
(for anyone
with
or
without
diabetes)

Tai Chi class is going really well & a positive start in a journey to improving health & overall well-being. If you would like to know about our next Tai Chi class, you can call Sharon at the McCook Community College 345-8123 (or -8122) You can also email us if you have any questions: info
(at)
pcswebpartner.com

Please Note
!
We've Moved!
Yes,
we moved!

from Norris to
new location:

301 East 1st St
,
Ste
#
7
(north of Aphrodite salon entrance)

We are Thankful for our customers

Please note: with our Wed. Tai Chi class, we will close about 20 mins. early on Wednesdays thru Nov. 14th.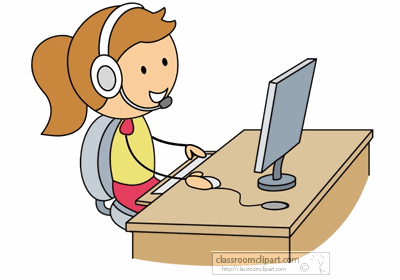 Phishers send fake invoices

by Ari Lazarus, Consumer Education Specialist, FTC February 23, 2018


We've recently heard that scammers are recycling an old phishing attempt. In this version, scammers, posing as a well-known tech company, email a phony invoice showing that you've recently bought music or apps from them. The email tells you to click on a link if you did not authorize the purchase. Stop – do not click on the link. That's the new twist on an old scam.

More precisely, you just experienced a phishing attempt – that is, when a scammer uses fraudulent emails or texts, or copycat websites to get you to share valuable personal information. The scammers then use that information to commit fraud or identity theft.

Scammers also use phishing emails to get access to your computer or network – then they install programs like ransomware that can lock you out of important files on your computer.

Here are some tips to help keep your information secure:
- Be suspicious if a business, government agency, or organization asks you to click on a link that then asks for your username or password or other personal data. Instead, type in the web address for the organization or call them. The link in the email may look right, but if you click it you may go to a copycat website run by a scammer.

- Be cautious about opening attachments. A scammer could even pretend to be a friend or family member, sending messages with malware from a spoofed account.

- Set your security software to update automatically, and back up your files to an external hard drive or cloud storage. Back up your files regularly and use security software you trust to protect your data.

Lastly, report phishing emails and texts by forwarding them to spam@uce.gov and filing a report with the FTC.


Infomation found at: https://www.consumer.ftc.gov/blog/2018/02/phishers-send-fake-invoic
es

We are thankful for all our customers !