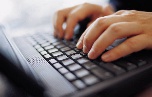 Just Mousing Around Newslette
r
~ Volume 18 Issue 8 ~ Aug 2019

301 E 1st St, Ste 7
~ McCook NE 69001
308.344.8884
www.
pcswepartner.com
Service & Repair since 2001

Professional Computer Services LLC

Normal Office Hours:
Monday through Thursday - 8:30 a.m. to 5 p.m.

Quick Heal renewal orders placed on www.pcswebpartner.com will continue to be processed.

Purchase your Quick Heal Renewal code on-line ...at your convenience.
Quick Heal software renewal purchasing is available on our website for customer convenience. Please see the QH Products/Renewal tab at the top of this page on how to do this. We'll email your code to you after your order has been processed.



We appreciate your patronage
Copyright © Professional Computer Services, LLC 2019

Can't find a convenient time for computer service?
Let us help.
If you've been putting off having some regular maintenance done (which we recommend once a year for most), your computer is running slow, or you've seen more popup ads lately and it never seems to be a good time to have it serviced, let us help. If you're going to be away, it's the perfect time to bring it in for service. While you're gone, we'll complete the service and have it ready for you on your return. You won't even miss your computer. Call us at 308.344.8884 or stop by
301 East 1st St, Ste
#
7
; let us make it easy for you.

Copyright © Professional Computer Services, LLC 2019

Quick Heal v18 now available!
Quick Heal v18.00 update FREE
for current subscriptions. For
both Internet Security & Total Security versions. How do I upgrade to the v18 version? Upgrade at no charge. Go to Quick Heal Upgrades page http://www.quickheal.com/upgrade. Then, choose the download that corresponds with your version of Quick Heal software. Visit the website for further instructions.

We just finished our current Tai Chi class!
If you have a group who would like to have a Tai Chi class please let us know. Tai Chi can be a positive start in your journey to improving health & overall well-being.
Or call the college at 345-8122 (or -8123) Questions? Email us info
(at)
pcswebpartner.com If you have a group that would like to have a Tai Chi class please contact us.

Yes! We Moved!
301 East 1st St
,
Ste
#
7
(Door north of Aphrodite salon entrance)

From the Workbench....

Recently we've heard of people getting unsolicited 'bogus' call of a "computer problem" that they saw you were having. Please do not to fall for these tactics. Don't trust these cold call claims or give your personal information, and hang up & ignore the caller. Sorry to say, we have heard that some get multiple calls & they may be rude. Or you may also see something similar in a pop-up ad. If you wish, you can call your computer company, or Internet provider directly, or notify the FTC as in our article below. Please remember that legitimate companies do not display pop-up warning such as this. Consider discussing your scam call or ad you saw with someone else, you may help them spot it as well. If you need help, come visit us at 301 East 1st St, Suite 7.

Keep tech support strangers out of your computer

Excerpt from
: March 7, 2019 - by Lisa Lake, Consumer Education Specialist, FTC


If you search online for a computer help, your online search can lead you straight to scammers who scare you into thinking your computer is in dire need of repair...and then sell you costly security software that you don't need.

Here's an example. There were persons that bought key words on Google that let them target people searching for how to recover lost passwords. You'd fill out an online form and give your contact information. Then, says the FTC, these telemarketers would call and ask to get online access to your computer - supposedly to check for problems. Once they were in, the caller would show you fake "evidence" of viruses or other threats that, they said, had to be removed right away.

Then came the sales pitches. these people allegedly got others - many of them older adults - to pay hundreds of dollars for unnecessary repairs and maintenance programs. If you find yourself in a similar situation, here are some steps you can take:
- If you're looking for tech support, go to a company you know and trust, or get help from a knowledgeable friend or family member. If you search online for help, search on the company name plus "scam," "review," or "complaint."
- If you get a phone call you didn't expect from someone who says there's a problem with your computer, hang up.
- Never call a number in a pop-up that warns you of computer problems. Real security warnings will never ask you to call a phone number.
- If you think there's a problem with your computer, update its security software and run a scan.

If you spot a tech support scam, tell the FTC: www.ftc.gov/complaint.

Excerpt from: https://www.consumer.ftc.gov/blog/2019/03/keep-tech-support-strangers-out-your-computer



Remember, if you get a pop-up, unsolicited call, or spam email or any other urgent message about a virus on your computer please:
-Don't call the phone number or click on the link
-Don't send any money or make a wire transfer
-Don't pay with a gift card (one of the ways to get payment from you)
-Don't give out your bank account info, credit card or other payment
-Don't give control (remote access) of your computer

Stop by our office and pick up a
FREE
booklet to share with kids:
Heads Up: Stop, Think, Connect
(for kids 8-12+) or
Net Cetera: Chatting with Kids About Being Online
for parents, teachers, and other adults who spend time with kids from last months newsletter.
While supplies last, limited quantity available.
Stop by our location at 301 East 1st St, Suite 7
door north next to Aphrodite Salon--
yes, we moved!

Back to school !