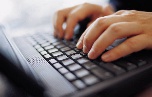 Just Mousing Around Newslette
r
~ Volume 18 Issue
2
~
Feb.
2019

301 E 1st St, Ste 7
~ McCook NE 69001
308.344.8884
www.
pcswepartner.com
Service & Repair since 2001

Professional Computer Services LLC

Normal Office Hours:
Monday through Thursday - 8:30 a.m. to 5 p.m.

Quick Heal renewal orders placed on www.pcswebpartner.com will continue to be processed.

Purchase your Quick Heal Renewal code on-line ...at your convenience.
Quick Heal software renewal purchasing is available on our website for customer convenience. Please see the QH Products/Renewal tab at the top of this page on how to do this. We'll email your code to you after your order has been processed.



We appreciate your patronage
Copyright © Professional Computer Services, LLC 2019

Can't find a convenient time for computer service?
Let us help.
If you've been putting off having some regular maintenance done (which we recommend once a year for most), your computer is running slow, or you've seen more popup ads lately and it never seems to be a good time to have it serviced, let us help. If you're going to be away, it's the perfect time to bring it in for service. While you're gone, we'll complete the service and have it ready for you on your return. You won't even miss your computer. Call us at 308.344.8884 or stop by
301 East 1st St, Ste
#
7
; let us make it easy for you.

Copyright © Professional Computer Services, LLC 2019

Quick Heal v17 now available!
Quick Heal v17.00 update FREE
for current subscriptions.
Includes new Safe Banking feature in Internet Security & Total Security versions. How do I upgrade to the v17 version? Upgrade at no charge. Go to Quick Heal Upgrades page http://www.quickheal.com/upgrade. Then, choose the download that corresponds with your version of Quick Heal software. Visit the website for further instructions.

Tai Chi class: looking forward to start a new class
. We had a fun Tai Chi class & looking forward to the next one. If you're ready to make a positive start in a journey to improving health & overall well-being, & would like to know about our next Tai Chi class, please contact Sharon at the McCook Community College 345-8123 (or -8122) Questions? Email us info
(at)
pcswebpartner.com Or if you have a group of persons that would like to have a Tai Chi class please contact us

Yes! We Moved!
from Norris to
new location:

301 East 1st St
,
Ste
#
7
(north of Aphrodite salon entrance)

National Day of Unplugging March 1/2

From the Workbench....

Take a break, from your gadgets, cell phone or other electronics.

(I think I can hear the sound of crickets...)


What? You're suggesting what? I can't do that...Yes, yes you absolutely can. They even have a day for it to help us all out---it's the National Day of Unplugging. This year it is from March 1-2 sundown to sundown (more about National Day of Unplugging below).

Have you, or had someone, nearly bump into you, someone else, or something because they are buried in their device? It's difficult to concentrate today because there are so many things going on around us and/or information coming at us. We have anywhere from cell phones ringing, texts beeping, emails chirping, social media dinging and numerous other notifications chiming. We think about what you're going to eat later, things we need to do later, or get to later, or what's coming up on tv. Maybe your situation is more like this; my cell phone, my iPad/tablet, my laptop, and my work computer or other device on all on majority of the day. Today, it is more of a challenge to keep our mind on something for any length of time. Some of it may be just "noise". Today with all our gadgets we get increasingly distracted and that the time actually talking & having an actual conversation with others has somewhat lessened. We're missing out on the good stuff--the important moments, togetherness, enjoyment, laughter, conversations, just quality time with others, especially just a little quiet time for our self. Sometimes it's the little things that can mean the most in life.

Do the noteworthy thing, be grateful & enjoy time together with others. Enjoy a little quiet time, read, get outside and enjoy nature, even if it's short time. Take a break, enjoy. I believe you can, I hope you'll try it too.

Below is some more information, ideas, themes and tools for the National Day of Unplugging. Join us!


National Day of Unplugging

What is it? The National Day of Unplugging is an annual 24-hour period running from sundown to sundown of observing a digital detox.

Take the pledge to unplug. Do you have multiple cell phones or devices? Do you find it hard to get through a conversation without being distracted by your device or without posting an update to social media? Is your computer always on? We can pass hours with our noses buried in devices, or the play by play of our every move on social media. If you recognized any of this in yourself--or your friends, family, of colleagues--join us in taking the Unplug Challenge.

Here's some principles to consider from the National Day of Unplugging website:

1. Avoid Technology
2. Connect with Loved Ones (friends & family)
3. Nurture Your Health
do something good for yourself, eat a healthy meal

4. Get Outside
go to a park, get out in nature, visit a museum

5. Avoid Commerce
(meaning avoid using your credit cards when possible)

6. Light Candles
7. Enjoy a nice beverage,
e.g. glass of wine, tea, hot cocoa, coffee, mocha, latte or cappuccino

8. Eat Bread
(or enjoy a small special treat)

9. Find Silence,
a bit of quiet time

10. Give Back
donate your time, give to a cause of your choice, volunteer


Have a 'check-in' station at the door, kind of like a coat check. Somewhere where the phones will be out of arm's reach. Or put them in a sleeve, folded paper that's been decorated
(see National Day of Unplugging cell phone sleeping bag suggestion)
or container, make it a hands-on craft activity with kids, family, or friends. Prepare this ahead of time.

Add a post on your social media site page for the day: "your gone..." gaming, offline, photography, or walking whatever on your social media page. You can download these 'gone away' message for your social media page from the National Day of Unplugging site here.

Here's some ideas on possible unplugging themes: Host a unplugging party, play board games, cards, crafts, get outside for a walk or bike ride, volunteer, cook a meal to share with family and friends together unplugged, visit a library, museum, host a story slam--emails you wish you never sent, tales of digital addiction or 'six word memoir' on unplugging.

Download & print your own "I / We unplug to __" poster here. Put it where you can see it.

How about some conversation starters? Download a list of conversation prompts for youth and adults.
Also you can visit the website:
nationaldayofunplugging.org


Post-Event. (After unplugging day)

Congratulations! You did it! We knew you could! Thanks for joining many others who took the pledge to unplug with you.
Happy Valentine's Day !