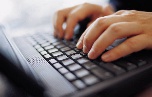 Just Mousing Around Newslette
r
~ Volume 18 Issue 10 ~ Nov. 2019
301 E 1st St, Ste 7
~ McCook NE 69001
308.344.8884
www.
pcswepartner.com
Service & Repair since 2001

Professional Computer Services LLC

Normal Office Hours:
Monday through Thursday - 8:30 a.m. to 5 p.m.

Quick Heal renewal orders placed on www.pcswebpartner.com will continue to be processed.

Purchase your Quick Heal Renewal code on-line ...at your convenience.
Quick Heal software renewal purchasing is available on our website for customer convenience. Please see the QH Products/Renewal tab at the top of this page on how to do this. We'll email your code to you after your order has been processed.



We appreciate your patronage
Copyright © Professional Computer Services, LLC 2019

Can't find a convenient time for computer service?
Let us help.
If you've been putting off having some regular maintenance done (which we recommend once a year for most), your computer is running slow, or you've seen more popup ads lately and it never seems to be a good time to have it serviced, let us help. If you're going to be away, it's the perfect time to bring it in for service. While you're gone, we'll complete the service and have it ready for you on your return. You won't even miss your computer. Call us at 308.344.8884 or stop by
301 East 1st St, Ste
#
7
; let us make it easy for you.

Copyright © Professional Computer Services, LLC 2019

Quick Heal v18 now available!
Quick Heal v18.00 update FREE
for current subscriptions. For
both Internet Security & Total Security versions. How do I upgrade to the v18 version? Upgrade at no charge. Go to Quick Heal Upgrades page http://www.quickheal.com/upgrade. Then, choose the download that corresponds with your version of Quick Heal software. Visit the website for further instructions.

November Tai Chi classes at McCook college!
Everyday Tai Chi & Seated Tai Chi classes

in November at McCook Community College. Tai Chi can be a positive start for your journey to improving health & overall well-being. Register for
Tai Chi
classes at MCC here.

Or call the college at 345-8122
Questions? Email us info
(at)
pcswebpartner.com If you have a group that would like to have a Tai Chi class please contact us as well.

Yes! We Moved!
301 East 1st St
,
Ste
#
7
(Door north of Aphrodite salon entrance)

Customers with Windows 7 installed on their PC, please take note.


Support for Microsoft Windows 7 is coming to an end. Microsoft has announced that Windows will reach end of support on January 14, 2020. This is only a couple months away. Some computers originally built with Windows 7 may be running technology nearing 10 years old. Let's look at a couple of common questions.


So what does this mean?

Yes, your computer will still work and Windows still function. However, Microsoft will no longer provide tech support for Windows 7 issues, software updates or security updates and fixes. Thus, there may be a security risk because of no longer receiving software or security updates.


Can I still get the free upgrade offer to Windows 10?

The promotional free upgrade offer was when Windows 10 first released, & expired in July of 2016. That was over 3 years ago.


Can I just purchase Windows 10?

You could purchase a full version of Windows 10 if you meet the system requirements, but you would still have older hardware. Yet Microsoft suggests that if you computer is over 3 years old to consider upgrading to a new device instead. Think of it this way too, whatever dollars you would have put into purchasing the full version of Windows could be put towards the price of a new compute with newer hardware, which will most likely already have Windows with it.


Ok, I've decided to get a new computer. What if I want some of the data from the old one to the new one?

We can help with that. Over the years, we have helped numerous customers' transition from an old computer to a new one. Give us a call or come talk with us at 301 East 1st St, Suite #7. We'll try to help make this shift a little smoother.


If you would like to see more information regarding Windows 7 End of Support information you can visit Microsoft's website: https://www.microsoft.com/en-us/windows/windows-7-end-of-life-support-information

Stop by our office and pick up a
FREE
booklet to share with kids:
Heads Up: Stop, Think, Connect
(for kids 8-12+) or
Net Cetera: Chatting with Kids About Being Online
for parents, teachers, and other adults who spend time with kids from last months newsletter.
While supplies last, limited quantity available.
Stop by our location at 301 East 1st St, Suite 7
door north next to Aphrodite Salon-
-
yes, we moved!

Thank you to our customers

We appreciate your business

From the Workbench....

Please note:
We will be closed Wed., Nov. 27th thru the Thanksgiving holiday weekend