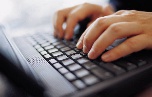 Just Mousing Around Newslette
r
~ Volume 22 Issue 6 ~
June 2023

PO Box 64 ~ McCook NE 69001
308.344.8884
www.
pcswepartner.com
Computer Service & Repair since 2001

Professional Computer Services LLC

Hours:
Mon. through Wed 8:30 a.m.-5 p.m.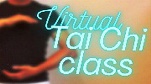 From the Workbench...

We appreciate your patronage
Copyright © Professional Computer Services, LLC 2023

Can't find a convenient time for computer service?
Let us help.
If you've been putting off having some regular maintenance done (which we recommend once a year for most), your computer is running slow, or you've seen more popup ads lately and it never seems to be a good time to have it serviced, let us help. We now offer remote service to help. Call us to schedule a time 308.344.8884 ; let us make it easy for you.

Copyright © Professional Computer Services, LLC 2023

Virtual Tai Chi classes
from home

Tai Chi can help improve immunity, depression, tension & stress, as well as balance, & many other health benefits. Tai Chi can be a positive part of your journey to improving health & overall well-being. Questions or for more info: Email us info(at)pcswebpartner.com
If you have a group that would like to do a Tai Chi class please contact us as well
.
Questions or for more info: Email us info
(at)
pcswebpartner.com
Want to reduce your stress?
How about a Tai Chi class via Zoom in your own home?
More details here.

Newsletter Follow-up info on Windows 11:
How can you check your computer to see if its compatible? You can run the PC Health Check App near the bottom of the page: https://www.microsoft.com/en-us/windows/windows-11
If I don't meet the requirements, can I continue with Windows 10?
Yes. Microsoft will continue to support Windows 10 until October 2025.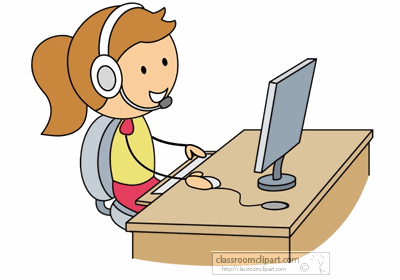 Announcing NEW Service change updates!
at Professional Computer Services in McCook

We've listened to you, our customers. In February, we changed our business strategy to a more personalized customer service that's easy & convenient for you.
To achieve this goal, the retail building shop has closed.


Here are our new services that begin with a phone call to us at (308.344.8884):

1. REMOTE SERVICE
- We have added remote service for existing customers. For example, it may be something like this: we speak by phone call, then we would schedule a remote session with your approval. Of course, if your computer is non-functional, this would not work and we will chose option 2.


2
. DOOR-TO-DOOR PICK-UP
service in McCook. We pick up your computer at your door, and return it when service is completed.
If you do not live in McCook, we can discuss options.


We look forward to making a more personalized computer service experience for you.

Tai Chi classes at the McCook Senior Center have paused for summer. Have a safe and great summer, enjoy the sunshine.
Please contact the Senior Center to sign up for the next class.

Hopefully, you are aware of our new business strategy & services that started in February. If not, please see below for more details
. If you have any questions, please give us a call 308.344.8884 Monday - Wednesday.
New Services Change
since February

-Remote Support Service
&
-Door-to-Door
Pick-up
in McCook

*more below

Happy Father's Day

Last month on May 4th, it was World Password Day. Did you miss it? It's a good reminder to create better passwords. The article below hopefully you can give us some tips to use. I know this is an older article but it still applies today.
Security Habit to Make: Strong Passwords for Stronger Security
J
anuary 12, 2016
Suhita Mazumdar

Top password security mistakes made by home users:
- One common password for all our devices
- Password is usually simple and in the name of person/ animal/ things we love most
- Many a time we include year of birth to increase the length and strength of the password
- We generally have this attitude of giving access to our personal devices to family members, friends and anyone we know. One reason to keep a simple password is that it makes access to personal devices easy
- Most of us are active social beings and love to stay connected on Facebook, Twitter, Gmail and other social networking channels. We have this habit of keeping one password for all our online accounts and never log out even when we're away
- When it comes to online banking, we generally focus more on availing the benefits of online banking rather than securing our online banking account with a strong password and having a strong antivirus to protect all our online transactions
- For all our online accounts, we create a separate document or note in our devices storing usernames and passwords
- We hardly think of changing our passwords unless the devices are tampered with or our online accounts are hacked
- Leaving our computers ON and connected to the internet even when it is not in use

Not all of us are technically advanced about password cleanup. However, these are the basic but necessary precautionary measures one should follow:
- Every device should have a different password. Smart mobile devices are now enabled with different screen lock features (PIN, pattern, password and voice unlock amongst others). And, when it comes to PIN and password, refrain from using 1234 or 5678 series and even the year of birth of your loved ones. Even a toddler can hack that!
- Passwords are not meant for sharing with your family and loved ones. It is all about securing your personal data against all; even your family
- All your online accounts should have different passwords. Do not make the life of hackers so easy that they gain access to your email, social and bank accounts by typing that one universal password for all accounts
- Never ever keep a document or note of all your online accounts and passwords. Hackers will love coming back to you! Find ways to keep your brain healthy in order to live an active online social life by remembering your passwords
- The whole idea of keeping a strong, complex and not-so-constant password is that we love to live in an online world nowadays. And, the online world is the most vulnerable to attacks from viruses, worms, Trojans, and other malicious threats on the Internet
- Try and create passwords whose approach is complex but easy when used. For example, an event of your life like "my first child was born at Lincoln hospital at 7.45 pm" can be used as a password when it is written like MfcwbaLH@7.45pm.
(If it's a longer password, such as 10-12 or longer the harder to crack the password)

- Always invest in a good antivirus to protect your computer and online accounts. Also, make sure your digital devices are up-to-date and patched with the latest security updates. It is a good idea to turn Automatic Updates ON.

Finally, when you have finished using your computer or laptop, do not forget to turn them OFF. When you sleep, let them rest as well. Also, disconnect networks such as Wi-Fi Bluetooth when not in use. You don't want to give hackers a reason to get into your device.


Information found at: https://blogs.quickheal.com/security-habit-to-make-strong-passwords-for-stronger-security/