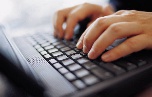 Just Mousing Around Newslette
r
~ Volume 17 Issue 5 - May 2018

301 E 1st St, Ste 7
~ McCook NE 69001
308.344.8884
www.
pcswepartner.com

Service & Repair since 2001

Professional Computer Services LLC

Normal Office Hours:
Monday through Thursday - 8:30 a.m. to 5 p.m.

Quick Heal renewal orders placed on www.pcswebpartner.com will continue to be processed.

From the Workbench...

We've all received spam and phishing email from time to time. Below is an article from our friends at Quick Heal regarding how to spot a phishing email. There's a link within the article for a "test" of samples. Can you spot to phishing ones?


Can you spot a phishing email?
Take this test and find out!
April 5, 2018 Rajiv Singha


One of the oldest, nastiest and most lucrative tools used by hackers is phishing - a method to fool you into revealing your personal and sensitive information such as debit/card numbers, passwords, ATM pin, date of birth - any data that can personal identify you.


Here's an example of a classic phishing attack:


You receive an email from your bank warning you that your banking account will be TERMINATED unless you verify yourself by sharing details such as your ATM PIN, existing login ID and password, debit card number, and the CVV code. Thinking this to be important and believing what the email just informed you, you do as you were told to - you give away all these confidential details. But what has actually happened? You just gave away all this information to a hacker who tricked you with a fake email and a fraudulent story about your net banking account. You have been phished!

And this is just one example of a 'simply-designed' phishing attack. There are phishing emails that are so cleverly done, even computer security experts fail to see through them sometimes. So, we've collated the below samples to let you test your skill in how to spot a phishing email? Good luck!


(Here's the page to view for the samples of Phishing emails:)
http://blogs.quickheal.com/can-you-spot-a-phishing-email-take-this-test-and-find-out/


How to spot a phishing email?

Remember, a phishing email --
#1. Would always carry an urgent tone - something that requires you to take an immediate action.
#2. Warns you of extreme consequences if you don't do what's been told you to do - just like in the example given above.
#3. Lures you with money or offers that seem too irresistible to ignore.
#4. Always urges you to click on a link, download an attachment, fill up a form or call on a number.
#5. Might lure you with interesting proposals like finding a date or meeting someone from your city.
#6. Misuses your emotion to trick you into paying up for charities or other social causes.
Having said all of that, not every email from your bank or a charitable organization is fake. But to be on a safer side, verify the content of such emails first with the sender and then take an informed decision. As they say, "It's better to err on the side of caution." Stay safe!


Here's the complete page link: http://blogs.quickheal.com/can-you-spot-a-phishing-email-take-this-test-and-find-out/

Purchase your Quick Heal Renewal code on-line ...at your convenience.
Quick Heal software renewal purchasing is available on our website for customer convenience. Please see the QH Products/Renewal tab at the top of this page on how to do this. We'ill email your code to you after your order has been processed.



We appreciate your patronage
Copyright © Professional Computer Services, LLC 2018

Can't find a convenient time for computer service?
Let us help.
If you've been putting off having some regular maintenance done (which we recommend once a year for most), your computer is running slow, or you've seen more popup ads lately and it never seems to be a good time to have it serviced, let us help. If you're going to be away, it's the perfect time to bring it in for service. While you're gone, we'll complete the service and have it ready for you on your return. You won't even miss your computer. Call us at 308.344.8884 or stop by
301 East 1st St, Ste
#
7
; let us make it easy for you.

Copyright © Professional Computer Services, LLC 2018

Quick Heal v17.00 update FREE for current subscriptions.
Includes the new Safe Banking enhanced feature in Internet Security & Total Security versions. How do I upgrade to the v17 version? Existing software can be upgraded at no charge. Go to Quick Heal Upgrades page http://www.quickheal.com/upgrade. Then, choose the download that corresponds with your version of Quick Heal software. Visit the website for further instructions.

Quick Heal v17 now available !

More on Something new... Tai Chi
We completed our Tai Chi class. If you missed our Tai Chi class, you can call Sharon at the McCook Community College regarding additional classes at 345-8122

Breaking News! We've Moved!
Due to increasing office rent,
we moved!
Check us out at our
new location:

301 East 1st St, Ste
#
7
(Door north of Aphrodite salon entrance)

We'll be closed May 28 in observance of Memorial Day