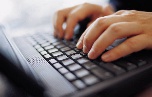 Just Mousing Around Newslette
r
~ Volume 18 Issue
4
~ April 2019

301 E 1st St, Ste 7
~ McCook NE 69001
308.344.8884
www.
pcswepartner.com
Service & Repair since 2001

Professional Computer Services LLC

Normal Office Hours:
Monday through Thursday - 8:30 a.m. to 5 p.m.

Quick Heal renewal orders placed on www.pcswebpartner.com will continue to be processed.

Purchase your Quick Heal Renewal code on-line ...at your convenience.
Quick Heal software renewal purchasing is available on our website for customer convenience. Please see the QH Products/Renewal tab at the top of this page on how to do this. We'll email your code to you after your order has been processed.



We appreciate your patronage
Copyright © Professional Computer Services, LLC 2019

Can't find a convenient time for computer service?
Let us help.
If you've been putting off having some regular maintenance done (which we recommend once a year for most), your computer is running slow, or you've seen more popup ads lately and it never seems to be a good time to have it serviced, let us help. If you're going to be away, it's the perfect time to bring it in for service. While you're gone, we'll complete the service and have it ready for you on your return. You won't even miss your computer. Call us at 308.344.8884 or stop by
301 East 1st St, Ste
#
7
; let us make it easy for you.

Copyright © Professional Computer Services, LLC 2019

Quick Heal v17 now available!
Quick Heal v17.00 update FREE
for current subscriptions.
Includes new Safe Banking feature in Internet Security & Total Security versions. How do I upgrade to the v17 version? Upgrade at no charge. Go to Quick Heal Upgrades page http://www.quickheal.com/upgrade. Then, choose the download that corresponds with your version of Quick Heal software. Visit the website for further instructions.

New Tai Chi class starting mid April!
Tai Chi for Arthritis
(anyone with or without Arthritis)
Beginning Wed. April 17 thru May 22, Mon. & Wed. 5:30 to 6:30 at McCook Community College. Tai Chi can be a positive start in your journey to improving health & overall well-being. Register on-line here or at
https://bceregister.mpcc.edu/wconnect/CourseStatus.awp?&course=193CFEI8148
or call the college at 345-8122 (or -8123) Questions? Email us info
(at)
pcswebpartner.com Or if you have a group that would like to have a Tai Chi class please contact us.

Yes! We Moved!
from Norris to
new location:

301 East 1st St
,
Ste
#
7
(north of Aphrodite salon entrance)

From the Workbench....


"Oil change" for your compute
r


Yes, it's finally spring on my calendar and time for some spring cleaning.

We are grateful because we have the best customers. A few of our customers tell us that sometimes they don't feel like they don't know that much about computers. That's where we are here to help.

Just like a vehicle, you know how to drive it, turn on the radio, maybe even set the clock on it and so on, but you may not know how to change the oil or do a front end alignment. You know how most of the car works, but not all the maintenance or technical stuff. You take your vehicle in for regular maintenance service every few months. The same is true for your computer. Over time, computers build up temp files (a.k.a. stuff) and we help clean it out--like an "oil change". We usually recommend to do maintenance at least once a year or less. Spyware/adware problems are an on-going problem for anyone who accesses the internet. Oddly enough, we see more spyware/adware problems, such as, slow and/or sluggish performance or icons and program files show up that you don't know how they got there, more than any other problems. We at Professional Computer Services, do services such as "oil changes" on computers every day. Just as a vehicle needs regular maintenance, such as an oil change every few months, so does your computer. Give us a call at 308.344.8884, or stop by our location at 301 East 1st St, Suite #7
door north next to Aphrodite Salon
(yes, we moved from Norris Ave.)
for your computers "oil change" regular maintenance.

Beginning April 17 thru May 22, we will be closing at 4:45 p.m. on Mondays & Wednesdays for Tai Chi class
(see below)
. Come join us!!