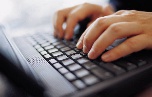 Just Mousing Around Newslette
r
~ Volume 22 Issue 11 ~
Nov
2023
PO Box 64 ~ McCook NE 69001
308.344.8884
www.
pcswepartner.com
Computer Service & Repair since 2001

Professional Computer Services LLC

Hours:
Mon. through Wed 8:30 a.m.-5 p.m.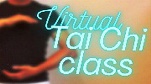 From the Workbench...

We appreciate your patronage

Can't find a convenient time for computer service?
Let us help.
If you've been putting off having some regular maintenance done (which we recommend once a year for most), your computer is running slow, or you've seen more popup ads lately and it never seems to be a good time to have it serviced, let us help. We now offer remote service to assist & help too. Call us to schedule a time 308.344.8884 ; let us make it easy for you.

Copyright © Professional Computer Services, LLC 2023

Virtual Tai Chi classes
from home

Tai Chi can help improve immunity, depression, tension & stress, as well as balance, & many other health benefits. Tai Chi can be a positive part of your journey to improving health & overall well-being. Questions or for more info: Email us info(at)pcswebpartner.com
If you have a group that would like to do a Tai Chi class please contact us as well
.
Questions or for more info: Email us info
(at)
pcswebpartner.com
Want to reduce your stress?
How about a Tai Chi class via Zoom in your own home?
More details here.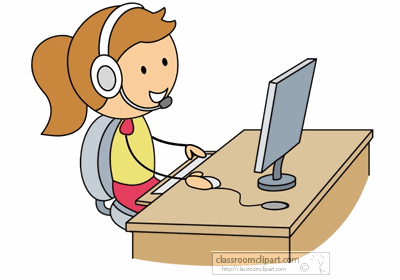 Announcing NEW Service change updates!
at Professional Computer Services in McCook

We've listened to you, our customers. In February, we changed our business strategy to a more personalized customer service that's easy & convenient for you. To achieve this goal, the retail building shop has closed.

Here are our new services that begin with a phone call to us at (308.344.8884):

1. REMOTE SERVICE
- We've added remote service for existing customers. For example, it may be something like this: we speak by phone call, then we schedule a remote session. Of course, if your computer is non-functional, this would not work and we will chose option 2.

2
. DOOR-TO-DOOR
PICK-UP
service in McCook. We pick up your computer at your door, and return it when service is completed.
If you do not live in McCook, we can discuss options.

We look forward to making a more personalized computer service experience for you.

Tai Chi classes at the McCook Senior Center have
paused
for the moment. Have a safe and great summer, enjoy family, friends, and the sunshine.
Please contact the Senior Center to sign up for the next class.

Hopefully, you are aware of our new business strategy & services that started in February. If not, please see right for more details
. Questions? Please give us a call 308.344.8884 Monday - Wednesday.
New Services Change
since February

-Remote Support Service
&
-Door-to-Door
Pick-up in McCook

If you are like most of us, we get a lot of email clutter in our inbox. Some is just unwanted random spam. I get questions from customers regarding how to clean up their email inbox. Here is some info from a good article I found Get Rid of Email Clutter in Your Inbox (15 minute mission) Last month, we had the first part, and this month features the part two. Link to the full article is at the end of the article

Get Yourself In The Right Mindset To Delete!
First, get yourself in the right mind set. Accept this truthful fact -- most of the stuff in your email inbox is junk, and should and could be deleted without you experiencing any negative consequences at all.

I know you're afraid of deleting something important. I get that. BUT you've lived this long so far without seeing whatever is in those unopened emails, and honestly, any benefit to you of the one or two slightly beneficial things you might accidentally delete will be insignificant compared to how much better you'll feel when you're free of most of the email junk.

Learn How To Use The Sorting Functions In Your Email Inbox
Second, learn how to use the sort functions in your email inbox. The beauty of your digital clutter, compared to your paper clutter, is that is much easier to sort digital clutter using technology, so you can delete large amounts of it at once instead of having to look at each file or email individually.

I suggest logging onto your email account using a laptop or desktop computer when you get serious about decluttering old emails, because I've found the sorting features in the desktop version of email programs to be more robust, generally, than the mobile versions you see when checking your email from your phone, or sometimes even your tablet.

You can choose to sort in all kinds of ways, which can help you declutter more quickly. I will discuss some of the best ways to sort your email below within your email inbox so you can delete large amounts of emails at once without worry.

Sorting Opened Versus Unopened Emails
Do you have a lot of unopened emails, much like a reader, Linda, who sent in the screenshot above, which showed she had over 23,000 unopened emails?

If so, you may currently be in the habit of opening emails you deem important, but then just ignoring, and not opening (nor deleting) the emails you know are junk. First, for the future, stop doing that! It is going to stress you out in the long run when you get over 23,000 emails accumulated!

But in addition, if that is your current habit one way to quickly delete a lot of emails is to decide to delete all the ones over x months old (I suggest 6 months) that you haven't even bothered to open.

If it is over 6 months old and you didn't ever open it, it most likely doesn't matter, in the slightest, now. Sales that are now over, information about events that have now passed, spam that never mattered even on the day it was sent, etc. Sort it and delete it, and say good bye.

Sorting By Sender
Another method for deleting lots of emails at once, or to keep yourself from deleting something you know you want to save before doing a mass delete, is to sort by sender.

You can, for example, find all the emails from your child or spouse, opened and unopened, and move those into a designated folder, out of your email inbox, and then you'll be sure not to delete those emails when you delete older stuff.

On the other hand, you can sort by sender and find all the emails from the store that has been sending you loads of sales emails, all of which are completely useless now that the sales are over, and delete all of them at once, and feel confident you've not deleted anything of importance.

Sorting By Date
You can also sort by date. In fact, most sorting systems have a way to sort by two criteria at once, such as opened or unopened, or by who sent it, and then sort within that group by date.

Sorting by date (I suggest sorting by oldest first) is one of the most important sorting functions you can use, because it allows you to confidently delete things that are quite old, and therefore are most likely not of any importance or relevance any longer.

Make sure to use all these different ways to sort your emails to help yourself delete more quickly. Once you've gotten rid of the majority of email clutter it is simpler (and less overwhelming) to go through a smaller number of emails that are left to organize and further declutter as you come across more that is junk.

Once You Delete Old Emails From Your Main Inbox Don't Forget To Also Declutter Your Email Folders
Once you've gone through your actual inbox I suggest also looking through your email folders. Often times many of these emails can also be deleted once they reach a certain age, or if they are no longer relevant.

It can feel really good to get rid of this digital clutter, because even though it isn't physical it does carry a certain mental weight. Once it is gone it feels so freeing!

Don't Be Overwhelmed By Your Email Inbox, You Control It, Not The Other Way Around!
If you both get in the habit of deleting emails each time you check your emails, as well as use the tips above to deal with the large backlog of excess emails you can get your email inbox more under control.

So then you'll almost be done with this challenge, and you won't feel like a reader, Celeste, who had an example of how she had over 11,000 emails in her inbox.

IInformation for this article found at: https://www.home-storage-solutions-101.com/email-clutter.html

Grateful & Thankful Happy Thanksgiving