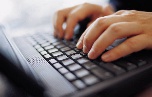 Just Mousing Around Newslette
r
~ Volume 19 Issue 10 ~
Oct. 2020
301 E 1st St, Ste 7
~ McCook NE 69001
308.344.8884
www.
pcswepartner.com
Service & Repair since 2001

Professional Computer Services LLC

Normal
Office Hours:
Monday through Thursday - 8:30 a.m. to 5 p.m.

Quick Heal renewal orders placed on pcswebpartner.com will continue to be processed.

Purchase your Quick Heal Renewal code on-line ...at your convenience.
Quick Heal software renewal purchasing is available on our website for customer convenience. Please see the QH Products/Renewal tab at the top of this page on how to do this. We'll email your code to you after your order has been processed.


We appreciate your patronage
Copyright © Professional Computer Services, LLC 2020

Can't find a convenient time for computer service?
Let us help.
If you've been putting off having some regular maintenance done (which we recommend once a year for most), your computer is running slow, or you've seen more popup ads lately and it never seems to be a good time to have it serviced, let us help. If you're going to be away, it's the perfect time to bring it in for service. While you're gone, we'll complete the service and have it ready for you on your return. You won't even miss your computer. Call us at 308.344.8884 or stop by
301 East 1st St, Ste
#
7
; let us make it easy for you.

Copyright © Professional Computer Services, LLC 2020

*NEW*
Quick Heal v19 now available!
Quick Heal v19.00 update FREE
for current subscriptions. For
both Internet Security & Total Security versions. How do I upgrade to the v19 version? Go to Quick Heal Upgrades page http://www.quickheal.com/upgrade. Instructions are found on the page, be sure to choose the download corresponding with your version of Quick Heal software.

Virtual Tai Chi classes you can do
from home
via Zoom

If you're interested in Tai Chi classes, please email us for current classes:
info
(at)
pcswebpartner.com

Tai Chi can help imporve immunity, depression, tension & stress, as well as balance, & many other health benefits. Tai Chi can be a positive start for your journey to improving health & overall well-being.
For more info: Email us info
(at)
pcswebpartner.com
Questions? Email us info
(at)
pcswebpartner.com If you have a group that would like to have a Tai Chi class
please contact us as well.

301 East 1st St
,
Ste
#
7
(Door north Aphrodite salon entrance)

Customers with Windows 7 installed on their PC
, please take note.
Support for Microsoft Windows 7 has ended. Microsoft announced Windows 7 end of support Jan. 2020.

Ok, I've decided to get a new computer. What if I want some of the data from the old one to the new one?

We can help with that. For years, we have helped numerous customers' transition from an old computer to a new one. Give us a call or come talk with us at 301 East 1st St, Suite #7. We'll try to help make this shift a little smoother.

If you would like to see more information regarding Windows 7 End of Support information you can visit Microsoft's website: https://www.microsoft.com/en-us/windows/windows-7-end-of-life-support-information

Stop by our office and pick up a
FREE*
booklet to share with kids:
Heads Up: Stop, Think, Connect
(for kids 8-12+) or
Net Cetera: Chatting with Kids About Being Online
for parents, teachers, and other adults who spend time with kids.
*While supplies last, limited quantity available.
Stop by our location at 301 East 1st St, Suite 7
door north next to Aphrodite Salon--
yes, we moved!

From the Workbench...

This month's article is on Cyberbullying. Unfortunately, it happens in social media to kids as well as adults. The below article is regarding Cyberbullying, mostly for kids.


Cyberbullying
Cyberbullying is bullying or harassment that happens online. It can happen in an email, a text message, a game, or on a social networking site. It might involve spreading rumors or images posted on someone's profile or passed around for others to see, or creating a group or page to make a person feel left out.


Help Prevent Cyberbullying

Talk to your kids about bullying.

Tell your kids that they can't hide behind the words they type and the images they post. Bullying is a lose-lose situation. Hurtful messages not only make the target feel bad, but also make the sender look bad. Often they can bring scorn from peers and punishment from authorities.

Ask your kids to let you know if an online message or image makes them feel threatened or hurt. If you fear for your child's safety, contact the police.

Read the comments. Cyberbullying often involves mean-spirited comments. Check out your kid's page from time to time to see what you find.


Recognize the signs of a cyberbully.

Could your kid be the bully? Look for signs of bullying behavior, such as creating mean images of another kid. Keep in mind that you are a model for your children. Kids learn from adults' gossip and other behavior.


Help stop cyberbullying.

Most kids don't bully, and there's no reason for anyone to put up with it. If your child sees cyberbullying happening to someone else, encourage him or her to try to stop it by telling the bully to stop and by not engaging or forwarding anything. Researchers say that bullying usually stops pretty quickly when peers intervene on behalf of the victim. One way to help stop bullying online is to report it to the site or network where you see it.


What to do About a Cyberbully

Don't react to the bully.

If your child is targeted by a cyberbully, keep a cool head. Remind your child that most people realize bullying is wrong. Tell your child not to respond in kind. Instead, encourage him or her to work with you to save the evidence and talk to you about it. If the bullying persists, share the record with school officials or local law enforcement.


Protect your child's profile.

If your child finds a profile that was created or altered without his or her permission, contact the site to have it taken down.


Block or delete the bully.

If the bullying involves instant messaging or another online service that requires a "friend" or "buddy" list, delete the bully from the lists or block their user name or email address.


This months newsletter info from: https://www.consumer.ftc.gov/articles/0028-cyberbullying

Regarding Covid-19
, We are following recommended guidelines. Wipe down your keyboard & mouse, just as we are. If you are not feeling well or have a fever, and/or other symptoms please do not come in. If you are needing service, call us to discuss some options. Keep positive. Our hope is everyone stays healthy & use common sense. Soon we'll all be on the other side of this.

Did you know?..
. World Arthritis Day is Oct. 12
th,
2020

Tai Chi can help. If you're interested in a Tai Chi class, see info below article.

Happy
&
safe
O
ctober

Keep Positive