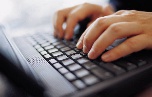 Just Mousing Around Newslette
r
~ Volume 21 Issue
6
~ June
2022
301 E 1st St, Ste 7
~ McCook NE 69001
308.344.8884
www.
pcswepartner.com
Service & Repair since 2001

Professional Computer Services LLC

Normal
Office Hours:
Mon. through Thurs. - 8:30 a.m. to 5 p.m.

Purchase your Quick Heal Renewal code on-line ...at your convenience.
Quick Heal software renewal purchasing is available on our website for customer convenience. Please see the QH Products/Renewal tab at the top of this page on how to do this. We'll email your code to you after your order has been processed.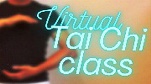 From the Workbench...

We appreciate your patronage
Copyright © Professional Computer Services, LLC 2022

Can't find a convenient time for computer service?
Let us help.
If you've been putting off having some regular maintenance done (which we recommend once a year for most), your computer is running slow, or you've seen more popup ads lately and it never seems to be a good time to have it serviced, let us help. If you're going to be away, it's the perfect time to bring it in for service. While you're gone, we'll complete the service and have it ready for you on your return. You won't even miss your computer. Call us at 308.344.8884 or stop by
301 East 1st St, Ste
#
7
; let us make it easy for you.

Copyright © Professional Computer Services, LLC 2022

Quick Heal v22 available!
Quick Heal v22.00 update FREE
for current subscriptions. Please update your software to the current version. For
both Internet Security & Total Security versions. How do I upgrade to the
updated
version? Go to Quick Heal Upgrades page http://www.quickheal.com/upgrade. Instructions are found on the page, be sure to choose the download corresponding with your version of Quick Heal software.

Virtual Tai Chi classes
from home

Tai Chi can help improve immunity, depression, tension & stress, as well as balance, & many other health benefits. Tai Chi can be a positive part of your journey to improving health & overall well-being. Questions or for more info: Email us info(at)pcswebpartner.com
If you have a group that would like to do a Tai Chi class please contact us as well
.
Questions or for more info: Email us info
(at)
pcswebpartner.com
301 East 1st St
,
Ste
#
7
(Door north Aphrodite salon entrance)

Want to reduce your stress?
How about a Tai Chi class via Zoom in your own home?
More details here.

Should I leave my computer on all the time or shut it down?

Some newsletter ideas come from customer questions. This is one of those questions where you can ask three different people and get three different answers. I prefer the logical approach: why leave it on if no one is using it. For example, when you are finished using your computer for the day, why not shut it off? Unless by chance you have a cat like the one in the Kit 'n Carlyle comics where the cat is typing away ("meow, meow-meow") in the cat chat room with his fellow cat friends at night.

Back in the day, hard drives had some benefit being left on, but with current hard drives improvements this is no longer the case. Also, conventional monitors (if you still have one) consume more electricity than the current LCD panel monitors. If you use a monitor like I do, you can just turn off the power button on the monitor if you're not going to be using it for a couple hours. Many times the power scheme will put the monitor or LCD panel to sleep. Let's say that you turn on your computer in the morning and you are back and forth to it during the day, then at the end of the day turn off the computer, monitor, and all.

There's wear and tear on the computer components as well. Mechanical components such as the power supply fan, CPU fan, or a secondary case fan, and hard drive are all spinning while the computer is on. These fans are necessary for circulation, cooling, and proper computer function.

Another good reason to shut a computer down is to clear the RAM (Random Access Memory). This clears the RAM and any software/programs that may be running even after you have closed the software/program. Also, usually any Windows updates will finish installation prior to shutting down as well.

Here at the shop, we shut down all computers, including monitors, and printer as well. As the old saying, a penny saved is a penny earned. Let's lower our electric usage a little, save a little, and help extend the life of our computers. Just shut it down.

Please note: This is just my opinion, others may have a different opinion. There are instances where computers download/upload information to other computer such as, a business computer being updated to a corporate and/or central computer at night where they will not be in use by others. In such an instance, of course computer would need to remain on to complete the task

We're looking at some options for remote computer services for local customers. If this sounds like something you'd like us to offer, let us know. We are asking for some customer feedback. Thanks.

Newsletter Follow-up info on Windows 11:
How can you check your computer to see if its compatible? You can run the PC Health Check App near the bottom of the page: https://www.microsoft.com/en-us/windows/windows-11
If I don't meet the requirements, can I continue with Windows 10?
Yes. Microsoft will continue to support Windows 10 until October 2025.

If you ar not feeling well, and you are need computer service in our area, call us to discuss some options. Stay healthy & uses common sense. Wipe down your keyboard & mouse, just as we are. Keep positive.

Scammers are at it again!
Ok still at it, or more like they never stopped. Here's some of the recent tactics, but of course not limited to these: an 'ad' to call a phone number on your screen and they tell you you need to purchase a firewall because yours is not working
(scam)
OR you receive an unsolicited phone call claiming an "incorrect charge" to your Amazon acct., on your credit card, or your computer has a "problem". Again, the call is one that you did not initiate the call. Hang up and check for yourself by calling the number on your credit card.

--
Please note
--

Summer office hours:

Mon-Tues-Wed 8:30
am
-5
pm

Enjoy a happy & safe summer

Professional Computer Services
Summer hrs:
Mon-Tues-Wed
8:30 a.m.-5 p.m.
Enjoy a happy & safe summer!