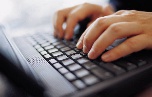 Just Mousing Around Newslette
r
~ Volume 16 Issue 10- Oct 2017
320 Norris Ave ~ McCook NE 69001
308.344.8884
www.
pcswepartner.com

Service & Repair since 2001

Professional Computer Services LLC

Normal Office Hours:
Monday through Thursday - 8:30 a.m. to 5 p.m.

Quick Heal renewal orders placed on www.pcswebpartner.com will continue to be processed.

Purchase your Quick Heal Renewal code on-line ...at your convenience.
Quick Heal software renewal purchasing is available on our website for customer convenience. Please see the QH Products/Renewal tab at the top of this page on how to do this. We'ill email your code to you after your order has been processed.


We appreciate your patronage
Copyright © Professional Computer Services, LLC 2017

Can't find a convenient time for computer service?
Let us help.
If you've been putting off having some regular maintenance done (which we recommend once a year for most), your computer is running slow, or you've seen more popup ads lately and it never seems to be a good time to have it serviced, let us help. If you're going to be away, it's the perfect time to bring it in for service. While you're gone, we'll complete the service and have it ready for you on your return. You won't even miss your computer. Call us at 308.344.8884 or stop by 320 Norris Avenue; let us make it easy for you.

Copyright © Professional Computer Services, LLC 2017

Quick Heal v17.00 update FREE for current subscriptions.
Includes the new Safe Banking enhanced feature in Internet Security & Total Security versions. How do I upgrade to the v17 version? Existing software can be upgraded at no charge. Go to Quick Heal Upgrades page http://www.quickheal.com/upgrade. Then, choose the download that corresponds with your version of Quick Heal software. Visit the website for further instructions.

Quick Heal v17 now available !

Have a safe &
Happy Halloween

This month we are looking at why or why not have an antivirus software. Here are some myths & facts from a Quick Heal blog.


5 Common Myths that Stop People from Using an Antivirus
by Rajib Singha


While the growth of cyber threats and malware artists is rampant, most of us still feel that antivirus for our computer is unnecessary and may cause more trouble than it's worth. Here are some myths that stop people from using an antivirus, where we also tell you why should you have one.


MYTHS
Myth 1: You only visit 'safe' websites.

Fact
: In today's time, no website is safe.

Myth 2: Security software slow down your system.

Fact
: Antivirus software are now designed to use minimal system resources.

Myth 3: You don't have any data that is useful to hackers.

Fact
: If you use the Internet, then any amount of data can be misused by attackers.

Myth 4. You own a Mac & Macs don't get viruses.

Fact
: An age-old myth. Mac users need as much protection as users of Windows.

Myth 5. You don't need to connect to the Internet.

Fact
: Without connecting to the Internet, there is virtually no use of having a computer.
(In other words, we do more than just play solitaire, you look up or search for information, even if it's just the weather forecast.)


Why should you invest in an antivirus?
1. You can never say what will infect your PC.
2. Phishing attacks are rampant.
3. You could be a pawn for bigger targets.
4. After-damage repairs can sometimes be costly.


Information from: http://blogs.quickheal.com/5-common-myths-that-stop-people-from-using-an-antivirus-2/

Something new
We're working on something new and exciting. Shelly's practiced Tai Chi for some time now. Recently, she attended a Tai Chi training seminar and became a certified Tai Chi instructor. New classes will begin soon with the seated version of tai chi, which is good place to begin. Tai chi's gentle low impact forms have been described as "meditation in motion" as well as "meditation in motion" since it can help so many different areas from stress to arthritis and limited mobility. Tai chi is one that nearly anyone can do, but as always, check with your doctor as you would with any form of exercise. Over the last couple years, we've have some customers express interest in Tai Chi , and now your chance to learn is here. Shelly's hope is to bring tai chi to those that expressed learning tai chi, but didn't know where to start or just want to try something new. If you have interest or questions regarding tai chi, or you have a small group that would like to have a class, please feel free to contact Shelly at: info@pcswebpartner.com or can call here at the shop at 308.344.8884.