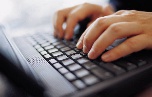 Just Mousing Around Newslette
r
~ Volume 18 Issue 12 ~ Dec. 2019
301 E 1st St, Ste 7
~ McCook NE 69001
308.344.8884
www.
pcswepartner.com
Service & Repair since 2001

Professional Computer Services LLC

Normal Office Hours:
Monday through Thursday - 8:30 a.m. to 5 p.m.

Quick Heal renewal orders placed on www.pcswebpartner.com will continue to be processed.

Purchase your Quick Heal Renewal code on-line ...at your convenience.
Quick Heal software renewal purchasing is available on our website for customer convenience. Please see the QH Products/Renewal tab at the top of this page on how to do this. We'll email your code to you after your order has been processed.



We appreciate your patronage
Copyright © Professional Computer Services, LLC 2019

Can't find a convenient time for computer service?
Let us help.
If you've been putting off having some regular maintenance done (which we recommend once a year for most), your computer is running slow, or you've seen more popup ads lately and it never seems to be a good time to have it serviced, let us help. If you're going to be away, it's the perfect time to bring it in for service. While you're gone, we'll complete the service and have it ready for you on your return. You won't even miss your computer. Call us at 308.344.8884 or stop by
301 East 1st St, Ste
#
7
; let us make it easy for you.

Copyright © Professional Computer Services, LLC 2019

Quick Heal v18 now available!
Quick Heal v18.00 update FREE
for current subscriptions. For
both Internet Security & Total Security versions. How do I upgrade to the v18 version? Upgrade at no charge. Go to Quick Heal Upgrades page http://www.quickheal.com/upgrade. Choose the download corresponding with your version of Quick Heal software. Visit the website for instructions.

Tai Chi classes in McCook !
Tai Chi classes
in McCook.
Tai Chi can be a positive start for your journey to improving health & overall well-being. Register for
Tai Chi
classes at MCC here.

Or call the college at 345-8122
Questions? Email us info
(at)
pcswebpartner.com If you have a group that would like to have a Tai Chi class please contact us as well.

Yes! We Moved!
301 East 1st St
,
Ste
#
7
(Door north of Aphrodite salon entrance)

Customers with Windows 7 installed on their PC, please take note.
Support for Microsoft Windows 7 is coming to an end. Microsoft has announced that Windows 7 will reach end of support on January 14, 2020.

Ok, I've decided to get a new computer. What if I want some of the data from the old one to the new one?

We can help with that. Over the years, we have helped numerous customers' transition from an old computer to a new one. Give us a call or come talk with us at 301 East 1st St, Suite #7. We'll try to help make this shift a little smoother.

If you would like to see more information regarding Windows 7 End of Support information you can visit Microsoft's website: https://www.microsoft.com/en-us/windows/windows-7-end-of-life-support-information

Stop by our office and pick up a
FREE
booklet to share with kids:
Heads Up: Stop, Think, Connect
(for kids 8-12+) or
Net Cetera: Chatting with Kids About Being Online
for parents, teachers, and other adults who spend time with kids from last months newsletter.
While supplies last, limited quantity available.
Stop by our location at 301 East 1st St, Suite 7
door north next to Aphrodite Salon-
-
yes, we moved!

From
the
Workbench
....

Take a break, from your gadgets, cell phone or other electronics.

(I think I can hear the sound of crickets...)

Please note holiday hours:
Closed Tues. Dec. 24 thru holiday weekend, & Dec 31st & Jan. 1st

Merry Christmas

What? You're suggesting what? I can't do that...Yes, yes you absolutely can!

Have you seen this: people at the restaurant and the majority (or all) are looking at their gadgets and not looking at the rest of the people gathered at the table? Or maybe you've seen the commercial with a few kids, all in the same room feet from each other, all text between themselves-no verbal conversation or interaction.

We're all surrounded by our electronic devices every day, from cell phones, tablets & iPads, laptops & desktop computers, and the list goes on. We're surrounded at work and at home. Some days we're bombarded by texts or social media, 'ding', 'ding', 'ding' of posts from whomever or whatever. But sometimes, we need a break, just a little break for ourselves. Ya, I said just a little break, so stay calm & don't panic. I work on computers all day and sometimes, I just want a break from them. Don't you think it would be nice to just give yourself a break from them? Hey, if we don't try, how are we going to know whether we can do it or not?

Here's some suggestions I found that maybe you would like to try. Most are for cell phones, but it goes for tablets, computers and laptops as well:

- Gadget 'tech free' area in your home. How about the kitchen table, the bedroom, or other room or area? No cell phones, smart phones, tablets, or laptops in those areas.
- Leave it at the door. This tip is from a one of our customers. When the 'kids' go visit "Grandma's", Grandma has a spot at the door where the cell phone stays. You can pick it up when you leave.
- Switch your gadget to 'airplane mode'. Ok, so you use your cell phone to listen to music or take pictures, notes or the like. Temporarily, switching to airplane mode shuts off the wireless data option so you can take a break. Thus, you can still use your device for taking pictures or creating notes, but won't be prompted by texts, social media or emails.
-Get out of coverage area. One other idea was to drive to a place where your cell coverage is not available or check your coverage map for a 'dead zone'. Go there take a drive or stroll and enjoy nature.
- Read a book and enjoy a cup of tea, coffee or other hot beverage during the cooler seasons. Maybe work on a hobby you haven't done for a while.
-Turn off notifications. If you have to be connected, try to turn off all the notifications on your phone from social media such as, Facebook, Twitter, & others, etc., so you're not constantly being interrupted. Yet, a phone call will still show up if someone needs to get a hold of you.

Here are a couple of suggestions for kids:
-Limit use of TV, computer and mobile device to maximum of 30 minutes at a time. Consider the total amount of screen time per day recommended or appropriate for the child's age.
-Schedule an appropriate time for using the device, and plan fun physical activities for your child to engage in at other times, or maybe have them connect with nature.
-Refrain from putting a TV and electronic gadgets in the child's bedroom, and put away such device after use.

Set an example for your kids. A speaker discussing social media concerns event had a young person hand them a hand written note encouraging the speaker to have 'parents' disconnect once in awhile & reconnect with their kids.

Now, I understand that some of you may not need any of these actions, or you use it only as a tool--only as needed, and/or can 'resist' these devices. For those, I say that's great!

Today with all our gadgets, we can get increasingly distracted and that the time actually talking and having a conversation with others has somewhat lessened. Do the remarkable thing, be grateful & enjoy time together with others. Enjoy a little quiet time, even if it's short, for yourself to enjoy. Hope you'll give it a try.