Professional Computer Services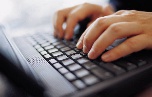 Professional Computer Services LLC

Quick Heal FAQs
(
F
requently
A
sked
Q
uestions)

We hope this information will be helpful to you. Most of this information can also be found in the Help section on your Quick Heal software or at the Quick Heal website www.quickheal.com.

Now Available!
Quick Heal v19.00 update for current subscriptions

How do I upgrade to the current version of Quick Heal?

Existing Quick Heal software can be upgraded from prior versions no charge. Go to Quick Heal Upgrades page http://www.quickheal.com/upgrade. Choose the download that corresponds with your version of Quick Heal software. Instructions are also available at that page as well.

How to contact Quick Heal tech support?

View Support options from your Quick Heal software.
Open Quick Heal> Help (upper right)> Support. Links to Web Support (FAQ & Forums), Email Support, Remote Support.
As well as,
Live Chat Support
, USA Support phone center: 347.338.2630.

Where can I see what my Product Key (Serial Number)?
The Product key can be found from About Section of Quick Heal main window. This also contains information on Version, Virus Database, &License Valid Date. Open your Quick Heal software and on the status page click on Help (upper right), then About. Then choose the License Details. Here you can also print out this information, which is recommended.

What to do if I lost my Product key (Serial Number)?
Product key (Serial Number) serves as the users identity. In case you loose the Product key, you can obtain your Product key by contacting Quick Heal Technical Support; nominal charges may apply. Please contact the Quick Heal technical support team at support@quickheal.com with the following information: Your name, e-mail address you originally registered with, your order number, and serial number or activation if you have either. Please note: If you have purchased your Quick Heal products on-line then you will find the serial number in the email confirming your order.