Professional Computer Services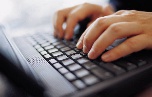 Professional Computer Services LLC

Sorry we do not have the AntiVirus Pro renewal codes, please purchase them at www.quickheal.com

Quick Heal 1 year Subscription Renewal:
Please note we are out of stock on Renewal, please visit QuickHeal.com to renew.

Terms and Conditions
:

Once a copy is registered, renewal can be done any time before the expiration date and within 6 months after the copy has expired.
Users will be provided a renewal code to renew their copy of Quick Heal. Renewal tool is already within the Quick Heal products. See Online Help or User Guide for more details about how to renew Quick Heal.
CD, DVD or any kind of media is not offered along with renewal. Download of latest builds can be availed at www.quickheal.com/installer, see our FAQs also.
After successful renewal, your Quick Heal copy expiration date will be extended by one year. You will get updates regularly through internet for your license duration. Free email support during your subscription period. Email support at: support@quickheal.com

Internet Security
1 yr. Renewal

Total Security
1 yr. Renewal

Not sure which software you have? Please open your Quick Heal software, it will be shown across the top.

Currently out of stock of Renewals, please visit QuickHeal.com to complet your renewal.

Or