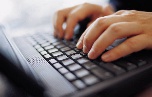 Computer Service & Repair Since 2001 We service & repair computers, including spyware/adware
& virus removal, & consulting services. Our technicians are CompTIA A+ Certified Professionals.

Utilizing Quick Heal Technologies retail software product solutions for the past 17 yrs. Check our website for Quick Heal Technologies notices, updates, and Quick Heal FAQs. Currently not using Quick Heal products? See our QH Products page for Quick Heal product trial, or to renew your current subscription.

Professional Computer Services LLC

Yes! We're at:
301 East 1st St, Suite #7
(Door north of Aphrodite salon entrance)

Our hope is everyone stays heahlty & use common sense. Keep positive. Wipe down your keyboard & mouse just as you would during flu season. We are taking measures to help customers, right where they are.